FOLDER BROCHURE
A brochure or pamphlet is a paper advertisement. Brochures may advertise locations, events, hotels, products, services, etc. They are usually succinct in language and eye-catching in design. Direct mail and trade shows are common ways to distribute brochures to introduce a product or service.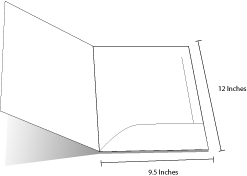 Folders
Your business material will look much better and reliable if it is organized, and folders are excellent tools of organization. The most usual folders are bi-folds, and they usually have one, two or more flaps to hold the pieces inside them. When these pieces are sheets of printed paper, they are called inserts. Folders are great for practically any promotional use, but they also work as a protection for the pieces inside them. They keep your promotional material organized in the same place. Folders can be configured (by adding or removing inserts) to different clients according to their interests.
---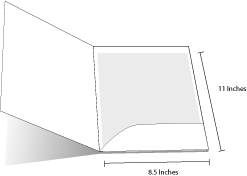 Inserts
Graphic designers call inserts to the sheets that are placed inside a presentation folder. Inserts allow the folders to be configured for each particular client, giving emphasis in a certain topic, service or product. Inserts are usually used as sales sheets, spec sheets, or just as informative or promotional pieces. Inserts are the best companions to folders.
---
TESTIMONIALS
"Thanks for your speedy help - I just had a look at the site and you have done a great job, so thanks again "
Ramesh, Director
-Yantric
" Really the quality is very good, their comitment towards work is a plus. I am fully satisfied and looking to go ahead with them "
James, Managing Director
- Novatech
VIEW OUR TESTIMONIALS
CLIENTS